Smart Services - Manufacture
To be fast, accurate and competitive in today's packaging business demands the latest technology.
Our ongoing investment programme means we are able to manufacture corrugated cartons using the following up-to-date machinery:
A fully-automated Bobst Vision diecutter
3 colour TCY Casemaker
Gopfert box maker
2 Godswill stitcher/gluers
Our in-house design and sampling service provides:
Highly advanced capabilities of the latest Kasemake KM703 1.5m x 3m cutting table.
Kasemake 2000 CAD design system.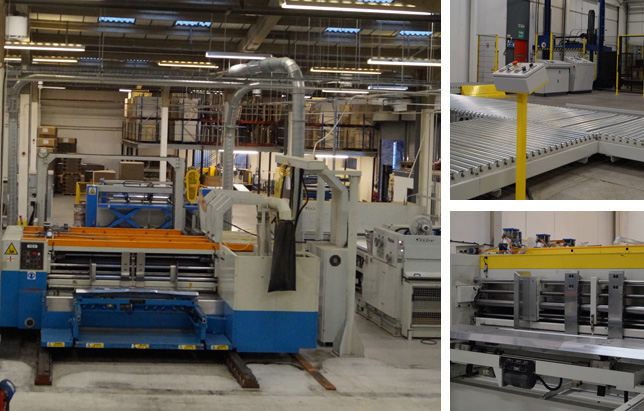 Back